Barcrest's Cash Stax

Barcrest's Cash Stax can be played for Real Money at the following sites:
Top Recommended Online Casino: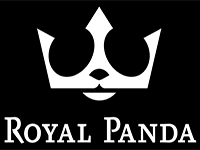 Review:
Cash Stax is an easy to play video slot game by Barcrest which offers some great winning potential. The game itself is very similar to Barcrest's popular Action Bank slot game, these two games are very closely related both in terms of looks and game play.
There are some differences between Cash Stax and Action Bank which we will explain below. There are three different ways to play Cash Stax, all three of which will affect how many wins can be achieved from a spin including the long term return to player payback percentage. When playing on a stake below 2.00, the game will play with just 10 win lines paying back a long term RTP of 94.12%. Should you have a larger bankroll and can afford to play at a stake of 2.00 or higher then the winning lines will be increased to 20 including an RTP increase to 96.02%. Like a lot of Barcrest games Cash Stax caters for the high rollers or for those players seeking the best possible RTP percentage from a video slot. The big bets mode allows you to stake either 10.00 or 20.00 for 5 big bet spins. During these spins the game will play with the maximum winning lines of 30 with an increased RTP to a very generous 98.14%. During the big bets a unique paytable is used and free spins can be triggered more than once. For more information on payouts, betting options and percentages simply check out the games information screens.
Now moving onto the game play of Cash Stax which is what we're all interested in. Just like Action Bank this game displays noughts, crosses, sevens, bars and wild jester symbols on the reels. The sevens will pay the most when landing them in a winning combination, preferably 5 of a kinds over multiple lines since the symbols are stacked. For your best chance to win big, you will wish to trigger the free spins bonus round. The unique game play element of Cash Stax comes into play here. Above each reel you will notice a blank space, this is where golden rings will land to trigger the free game bonus. Once each space if filled with at least one golden ring, the free spins will be activated. Just like on Action Bank, gold rings can appear randomly when landing nought symbols on the reels, the noughts will be randomly replaced with golden rings with a satisfying ding sound, the ring or rings will then be added above that particular reel. Should you have only managed to land a ring on 4 reels or less during the base game then these will be removed before the next spin. Land one or more on each reel however then the free games will be activated!
Your aim during the free spins is to obviously land as many wins as possible and to hopefully activate the free spins unique feature which is a 5x multiplier. To activate all wins 5x you will need to fill the meter located to the right of the screen. The meter can be filled by landing more golden rings during the free games. Any golden rings landed during the free spins will be banked above the reels until either the free spins have finished or if you manage to land at least one ring above each of the playing reels, achieve this and a re trigger will occur, adding all banked rings to the free spins meter. By reaching the top of the meter you will not only have a stack more free spins, but also all the remaining spins will pay x5! Free spins can be re triggered again by landing at least one golden ring on each reel.
As you will tell by playing this slot game, Cash Stax is a great variation to Action Bank and a worthy addition to Barcrest's library of online video slots.
Whether you're playing 10 lines, 20 lines or big bets, you are sure to land a lucky bonus or two during a playing session. Cash Stax is simple to play yet entertaining thanks to its well structured payout tables, variety of betting options and plays with a generous RTP percentage. Particularly when playing 20 winning lines or high roller big bets so we wish you the very best of luck when playing Cash Stax!