Barcrest's Moon Shadow can be played for Real Money at the following sites:
Top Recommended Online Casino: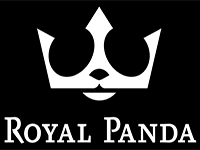 Review:
Moon Shadow is a dark and mythical themed video slot game which has been developed by Barcrest. This slot presents a unique and interesting theme with well known game play elements such as a free spins bonus.
The artwork around the games reels has been well thought out on this night time themed game, the reel symbols represent Wolves, Owls, Flowers, Purple Lady Scatters and traditional Queen, King and Ace symbols. During the free spins bonus you will also have the chance to transform one particular symbol into wilds.
Like most new Barcrest releases this Moon Shadow slot allows you to play this game in one of two ways. You may play the traditional standard game using one wager per spin or you may choose to play 5 Big Bet games for either £10 or £20 per 5 spins. When playing Big Bets the number of winning lines is increased from 10 to 20. The long term RTP percentage will also be increased when playing Big Bets to 98.01% compared to 96.07% on regular spins. This Moon Shadow slot plays well regardless of stake thanks to its well structured payout table however Big Bets are recommended if you have a large bankroll as this will give you maximum winning potential and a slightly better return over the long run.
The main and easiest way to win big on Moon Shadow is to trigger the free spins bonus. This can be achieved by landing the Purple Lady Scatter symbols on reels 1, 3 and 5. Upon triggering the bonus you will be awarded 10 free spins but before the free spins can begin, the Purple Lady will randomly choose one of the paytable symbols to become wild during the bonus. Ideally you are hoping for the Queen, King or Ace symbol to become wild as these are much more frequent on the playing reels compared to the higher paying symbols such as the Owl or Wolf. During the bonus extra free spins can be awarded by landing the Purple Lady on the last reel, 4 to 8 extra free spins will be awarded. It should also be noted that when playing Big Bets, the free spins bonus can be triggered on every Big Bet game if you're very lucky!
That covers the game play on Moon Shadow. Overall we can say this is a very well designed video slot with pleasing artwork, sounds and music. Choose to play with 10 winning lines or with 20 winning lines when playing high roller Big Bets. Either way this is an entertaining video slot with a chance to win big multiple times from the free spins bonuses.