Barcrest's Hot Slot can be played for Real Money at the following sites:
Top Recommended Online Casino: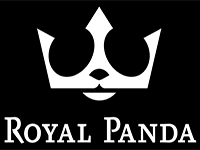 Review:
Hot Slot by Barcrest offers players a simple video slot game with a unique concept. Depending on your betting option, this game uses up to 5 sets of reels or machines which run in parallel, your aim is to work out which slot is hot! The Hot Slot will payback over 100% on average for the duration of the countdown timer.

Graphically this game is bright and colourful using fruit symbols such as Cherries, Oranges, Lemons and Watermelons. You will also find other fruit machine symbols on the reels such as Bells, Bars and Sevens. Wilds will also help you to achieve wins on the five playing reels. As mentioned, up to 5 games run in parallel coloured Blue, Purple, Yellow, Green and Red.
You may choose to play this game with one wager per spin or you may play £10 or £15 big bets which play 5 consecutive spins. When playing the traditional one wager per spin all five machines are active. £10 big bets will play with 3 machines active (one slot in three is hot). With £15 big bets its a 50/50 chance whether you're playing the Hot Slot which return over 100% in the long run.
The Hot Slot is a simple concept to grasp but difficult to explain, we highly recommend trying this game out for yourself below.
Your aim is to predict which slot is hot or which one looks like its paying out as this could be the 100%+ payback game. At the top of the screen you will see either 5, 3 or two sets of reels depending on your betting preference. Each set of reels will be ranked, the lower the number, the more this slot has paid out for the duration of the countdown timer shown directly above. You may change machine after any given spin. You may also ask the game to reveal the Hot Slot. Running down the timer or asking for the Hot Slot to be revealed will reset the game and a new "Hot Slot" will be chosen.
To conclude this is a very simple game to play, the ability to change machines for a potential 100% return allows you to take advantage of this unique concept. Keep an eye on the reels and the ranks of each machine to see which coloured game is most likely to payout those big wins.
All wins also pay adjacent on this game and there are 10 winning lines in total. The theoretical return is a minimum of 95% regardless of stake or if you're playing big bets. The advantage of big bets of course is there are less machines in play, meaning you have a much greater chance of finding the Hot Slot which is returning over 100% payback!
So which slot is hot?? Only you can decide, Good Luck!