Barcrest's Key Bet Roulette

Barcrest's Key Bet Roulette can be played for Real Money at the following sites:
Top Recommended Online Casino: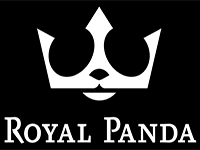 Review:
Key Bet Roulette is as you might of guessed a Roulette game by Barcrest with a twist. This game has become a popular casino choice throughout bookmakers in the United Kingdom.
You can now play this version of Roulette with the Key Bet feature from the comfort of your own home to try and land the pot for 100x your stake on the Key Bet payout.
If you are not already aware the game plays just like the traditional casino classic Roulette wheel. The only difference is an extra yellow Key Bet pocket. Betting on this pocket then landing in it allows you to win between 20 to 100 times your Key Bet stake. If your lucks in you could be landing in the yellow spot on several occasions during a playing session whilst placing bets in the traditional manner, its simply up to you how much you wager!
Graphically the design is clear making this game easy and an overall pleasure to play, especially if you're winning!
Take Key Bet Roulette for a spin and play for free above if you are a fan of the table classic, you might find a new playing strategy or even choose this game as one of your new favourites when you hit the tables. Whilst there are no real cheats when playing the online version it is recommended to play the Key Bet only for best player return.