Cool Jewels Video Slot

Cool Jewels can be played for Real Money at the following sites:
Top Recommended Online Casino: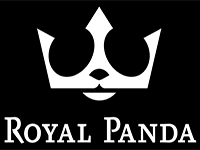 Review:
Trigger exciting wins with activating wilds and play a lucrative free spins bonus when spinning on the Cool Jewels video slot.
This superb looking and great sounding video slot may look a little confusing upon first play, but once you get into it, you may decide it's a must play for future sessions.
The game plays with 6 reels and 6 rows. The object of the game is to match 4 or more of the same symbol. Preferably using wilds to help you achieve this, symbols will explode to reveal new ones to help you win again and again.
Shocking wilds, unstable wilds, shattering wilds and persisting wilds will remain on screen allowing you to win again and again. Look out for Cool Jewel bonus symbols to trigger the free spins and also premium 10x diamonds.
Climb the pay per symbol meter for increased awards and also climb the free spins meter to win 20x games which can keep going and going for big potential.
Visually impressive and great sounding, top that off with some big potential game play and you can see why Cool Jewels is a must play slot. A very different and entertaining game all round, try it for yourself!
Back To Games