Frozen Inferno Video Slot

Frozen Inferno can be played for Real Money at the following sites:
Top Recommended Online Casino: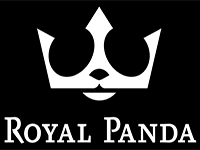 Review:
The Frozen Inferno video slot is quite a unique game in terms of how it plays. There are two different games as such, Frozen and of course Inferno.
You start off on the chilling looking and sounding Frozen reel set with one fixed ice wild. As you spin the reels you will land more ice wilds which then become locked as the themed music of the slot changes. This game does have a good soundtrack that is for sure. Up to 4 fixed icy wilds can be landed, when landing the 5th, the Frozen bonus round will begin with unlimited free spins until 5 wins are achieved.
Once the Frozen free spins are completed the game goes into the fiery Inferno mode. During Inferno mode a fiery wild will move around the reels per spin. When you land more fire wilds these will also remain and move around. Like before on Frozen mode, upon landing the 5th fire wild you will trigger the Inferno bonus round. Unlimited free spins will be awarded until you achieve 5 wilds.
In summary, a different looking game with great soundtrack and unique feature elements. Frozen Inferno is definitely one to try for yourself.

Back To Games